You&Me Early Childhood Music
For children ages 6 months through 5 years and their caretaker

Class Location:
Faith Lutheran Church
3355 MacArthur Rd. Whitehall PA 18052

Thursdays 9:30 AM &10:30 AM (all ages)
Saturdays 9AM & 10AM (all ages)


Monthly Enrollment is $45.00, 30% discount for siblings
---
---
You&Me Babies (ON HOLD)
For children ages 6 months through 24 months and their caretaker

Class Location:
Faith Lutheran Church
3355 MacArthur Rd. Whitehall PA 18052

Saturdays 11AM

CONTACT US at Hilari@MoreThanMusicllc.com to be placed on the wait list for this class



​Monthly Enrollment is $45.00, 30% discount for siblings
---
---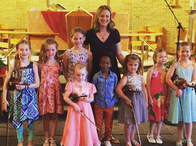 ​INSTRUMENT INVESTIGATORS
For children ages 5-8 years old that can attend class without parental support

Class Location and Schedule:
3455 Mac Arthur Rd. Whitehall PA 18052

Saturdays 11:00 AM

This is a group class that builds on repertoire from each week. Instrument rental and at home practice required. 2 month sessions will allow each student to "INVESTIGATE" violin, piano, and ukulele.
---
---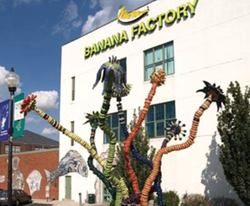 Classes at the Banana Factory

Class Location:
Banana Factory25 W 3rd St, Bethlehem, PA 18015

You &Me Music
Tuesdays 11:15am

Draw Me a Song
Tuesdays at 10:00am

---
---
Classes at Ju-Ju Monkey

Class Location and Schedule:
Ju-Ju Monkey
4755 W. Tilghman St. Allentown PA 18104

Draw Me a Song (ages 18 Months-6 years)
Fridays at 10:00am

​Rhythm in Motion (ages 6 months- 5 years)
Fridays at 11:15am
---